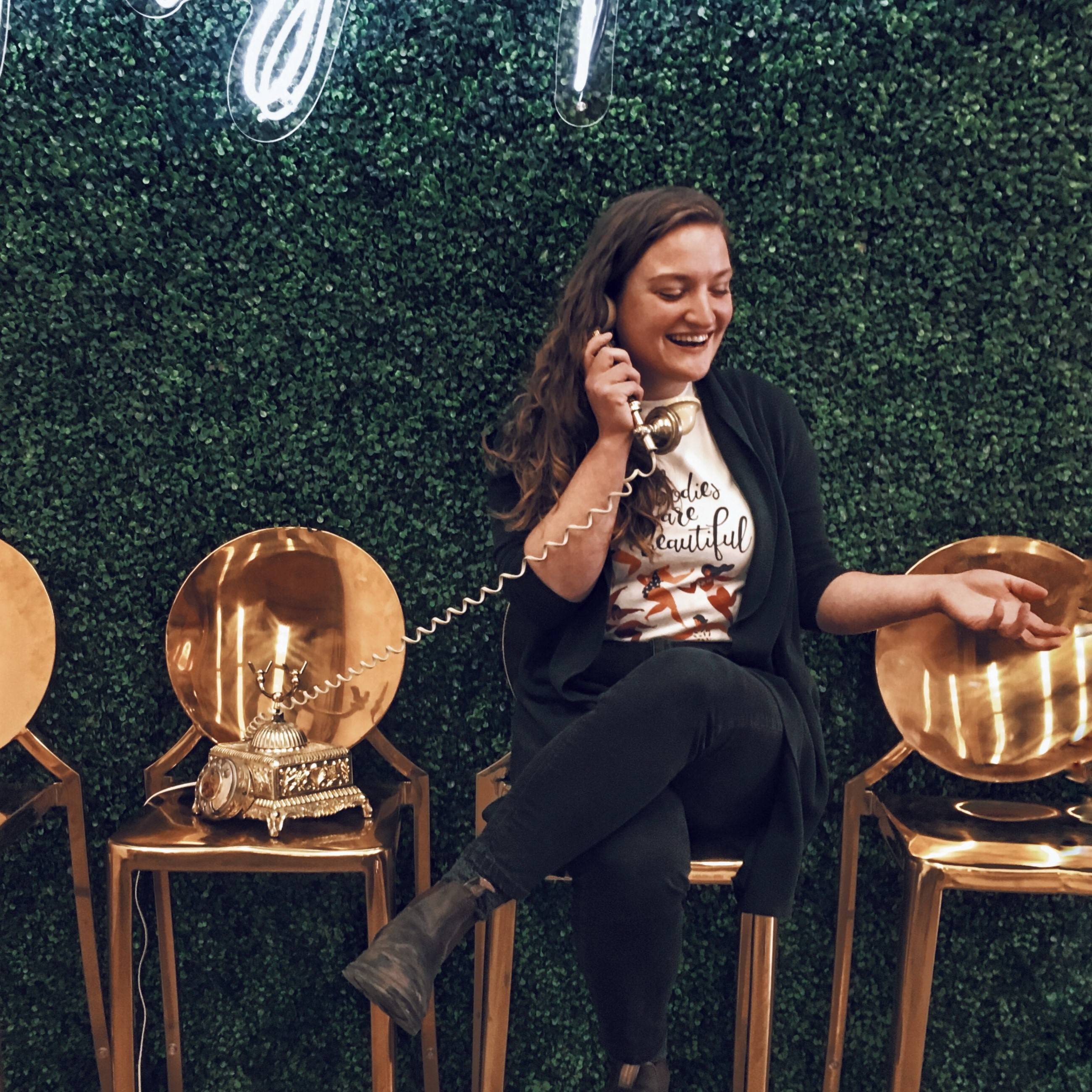 I'M ROSE, THE CREATOR OF THE KIND STUDIO.
I am a creative entrepreneur passionate about serving humanity and the planet. The pursuit of these passions have manifested in more adventures than I could have ever imagined. Whether I was tossing bricks to rebuild homes in rural Nepal, building websites, or waking up at the crack up dawn working on farms, every adventure was driven by service.
The Kind Studio was built out of the desire to create something that truly empowers women. I was so over discovering cute "feminist" tees that were made in factories that took advantage of the primarily-female textiles workers producing them on the other side of the world. Workers who are often times underpaid, overworked and struggling to make ends meet. That is not feminism. A t-shirt should cost more than $5. That is why The Kind Studio stands for textile workers, the environment, and a sweatshop-free future. Everything we produce and carry strictly aligns with these values.
The Kind Studio is community-driven and constantly evolving. Questions and feedback are what have gotten us to where we are now. So please reach out and say hey!

To contribute to the well-being of our planet, we focus on using environmentally-friendly textiles (such organic cotton and post-consumer, recycled poly) and seeks to minimize waste and water usage throughout our supply chain. All of our shirts and sweatshirts are made to order and made to last because the most sustainable act is to reduce. We want to share and create items that people will love truly for a lifetime. An act which makes a huge impact on the planet.

The average American women is a size 16-18 and yet many brands only offer size options up to 12-14. Being inclusive in our sizing is our way of celebrating the diversity in human's bodies. All bodies are beautiful whether you wear a size small or 6X. All of our shirts and sweatshirts are available in a wide variety of sizes. Check out our size guide before buying but we'll happily fulfill exchanges if your purchase doesn't fit quite right.
The unfortunate truth about the fashion industry is that much is runs on the backs of underpaid and overworked women who are taken advantage of in what many would call "modern day slavery". We create tees that empower people all over the world, from the farmers and textiles workers to the activists wearing them everyday. Doing things the right way has never been up for debate. All of our partner's hold a Platinum W.R.A.P. certification which is just a small indication of how hard they work to upload high health and safety standards, fair pay, and eco-friendly practices.
10% For Women Empowerment
We donate 10% from every shirt to non-profits that work hard to empower women. This choice to share a large percentage of our profits with organizations we love, is not one driven by profits by rather our values. So who do we share our profits with?
LOCWOM, Nepal
Conscious Impact, Nepal
Beauty for Ashes, Uganda
*May 2019 Update: We will be donating a portion of our proceeds to the ACLU until July
"Clothes aren't going to change the world,
the women who wear them will."
Anne Klein
Connect with us on Instagram @shopkindstudio and I promise I'll respond to all your DMs :)
Drop your email below and score a dope discount on your first order.